Episodes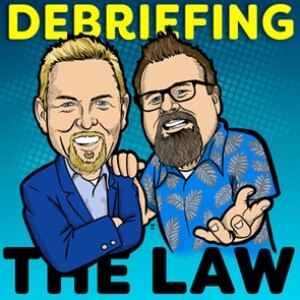 Wednesday Jun 09, 2021
Wednesday Jun 09, 2021
Debriefing the Law, Daily Update, June 9th, 2021
It's officially Supreme Court Sweeps Season! This means June will be full of Supreme Court decisions and updates that we are happy to report so you can stay up to date on breaking news in the legal landscape. 
In today's update, we talk about SCOTUS decisions around computer abuse at work, the Court denying to weigh in on women in combat, and the future of abortion law.
Stay tuned to Comedian of Law this month as we continue to update you on major Supreme Court news!