Episodes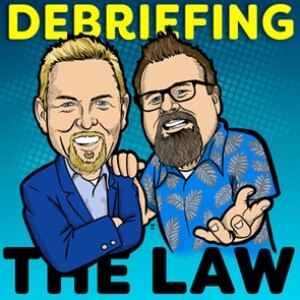 Friday Sep 29, 2023
Friday Sep 29, 2023
Is it time to abandon the presidential debates? Lincoln and Douglas are rolling in their graves after this week's circus. We are electing the leader of the free world based on who gets the best zinger during a debate. The quote of the night goes to Vivak Ramaswamy who said, "stopped talking while I'm interrupting." That's a mic drop moment.
Michigan State University fired its head football coach Mel Tucker. But the timing of the firing might have painted MSU into a legal corner that will cost it 80 million.
The Biden family is in odd spot. Hunter Biden is facing criminal gun charges because he sought a gun permit while strung up on drugs. So his legal team should be defending this charge by saying the law violates his Second Amdendment right to bear arms. But his dad has publicly supported gun restrictions. Will President Biden's fatherly duties beat out his presidential duties?