Episodes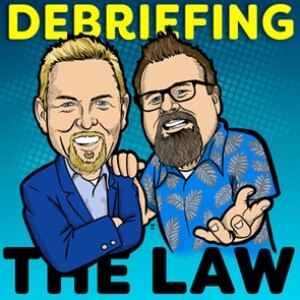 Thursday Apr 20, 2023
Thursday Apr 20, 2023
Ron DeSantis takes on Disney, and I don't get it. It's ugly politics at its worst, and this is coming from a person who is a DeSantis supporter.
Trump sues Cohen. What took him so long? The year was 2018 when Trump heard his private conversation with lawyer being aired over the evening news. Five years later, Trump files suit. It must be Wacky Wednesday as the words Trump and Self-Control are now in the same headline.
Lori Vallow Daybell's murder trial continued. The prosecution spent its time showing that Lori is a religious nut who believed that her kids were zombies and thus should get an early start on their next lives. The defense continued with its strategy of saying, "yes Lori is the worst parent of all time as she didnt know where her kids were for 2 months and were later found dead on her fifth husband's property, but ... you cant prove she did the killing."