Episodes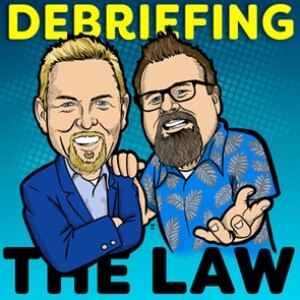 Thursday May 04, 2023
Thursday May 04, 2023
New evidence in the Lori Vallow Daybell case now links Lori to the site where her two kids were buried on her 5th husband's property. At what point do the previous ex's say, "yea, we didn't see this coming."
Alex Murdaugh is now claiming the dog didn't do it. Previously, he said his dog tripped his housekeeper, Gloria Satterfield, causing her death. Now he is changing his story. Expert and non-experts alike are in agreement that this sudden change of story will do nothing to hurt his credibility. Apparently, when you lie about not being at the murder scene minutes before your son and wife are brutally murdered, your reputation really can't get any worse.
The Supreme Court held that a death row inmate can seek to have the DNA checked on a belt that was found near the dead body to see if it will clear his name. Three justices dissented saying, "nope, you asked for this too late, so sucks to be you." Wow, I felt bad telling people they signed up for a tennis league too late. Imagine telling someone they were too late, so now the consequence is death. Might seem a bit harsh.