Episodes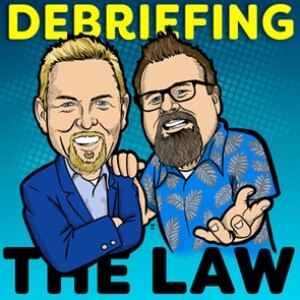 Thursday May 11, 2023
Thursday May 11, 2023
A jury found Ed Sheeran did not steal Marvin Gaye's hit song "Let's Get It On" when he recorded his hit song "Thinking Out Loud." We brought on the Rock and Roll lawyer to discuss the law on ripping off someone's riff.
A college-aged student faked her own abduction to hide the fact that she dropped out of college. Kids these days ....
Finally, a person sued Celebrity Cruise line after they stored a deceased person's body in the fridge. This explains the funky taste of the potato salad.