Episodes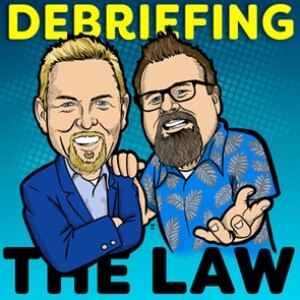 Friday Nov 11, 2022
Friday Nov 11, 2022
In today's podcast, Joel and Chris review the election process and the emerging lawsuits coming from this year's voting season. They talk ballot harvesting and protecting the right to vote. Next, Joel and Chris play Deal or No Deal and review some interesting court cases. 
Lastly, Joel is joined by comedian and lawyer Cary Phillips. They play a clip of Cary's comedy and review the comedic processes. Joel and Cary discuss the industry of comedy, what it takes to create funny jokes, and when comedy gets "too edgy."
In Courtroom Quarterback (Beginning minute 1:25:30), Joel and Chris talk quarterbacks Aaron Rodgers and Tom Brady. Then, they review NFL games and picks.