Episodes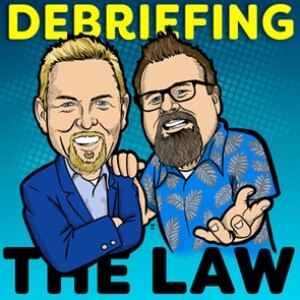 Friday Oct 27, 2023
Friday Oct 27, 2023
Jenna Ellis, Trump's former attorney, has taken a plea deal in the Fulton County RICO trial.  These plea deals guarantee that the prosecution will have witnesses to call that will truthfully say what Trump was told and what Trump did. But what these plea deals do not do is magically transform the charges into actual crimes. No matter how bad the politically motivated DA wishes otherwise, challenging an election with a hail Mary legal argument is not a criminal enterprise.
If anyone takes a plea that includes jail time, then that person is just an idiot. But so far, these pleas have not included jail time, and so are really pleas of convenience.
Joel just got back from a trip to Springfield where he tried his hand at being a sleuth - an ace investigator doing a true crimes podcast. Unfortunately, this true crime happened over 150 years ago. But since the attorney was Honest Abe Lincoln, and was his last murder trial before accepting the Republican nomination for President, it's kind of a big deal.
And finally, we unpack the conclusion of the Harmon murder trial. Was justice done? Or is this a result of prosecutorial trickery?