Episodes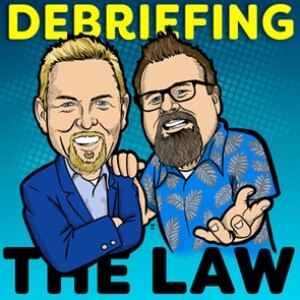 Friday Mar 11, 2022
Friday Mar 11, 2022
In today's podcast, Joel and Chris are joined by Patrick Jaicomo from the Institute for Justice to discuss recent Supreme Court case in Egbert v. Boule. This case deals with the ability to sue a federal official following an instance where Boule, an inn owner, was pushed to the ground by a Border Patrol Agent, Egbert, who refused to leave the inn's grounds. They discuss the Bivens precedent and distinguish between qualifications and pathways to bring a case against a federal agent. 
Next, Joel and Chris review state secrets in U.S. v. Zubaydah and the decision issued by the Supreme Court. They also discuss a procedural case surrounding abortion and Kentucky's participation in the case. Then, they discuss war crimes and the situation in Ukraine.
In Courtroom Quarterback (beginning at minute 56:00), Joel and Chris give updates on Deshaun Watson and his sexual assault case. Additionally, they talk Aaron Rogers and the Packers.