Episodes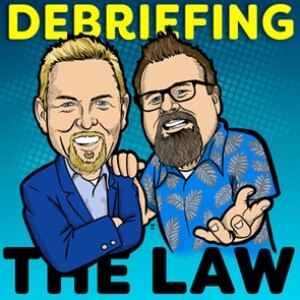 Friday Nov 17, 2023
Friday Nov 17, 2023
The Supreme Court adopted an ethics code. Don't get too excited. Apparently, it's just a written down variation of the rules it was already following, which includes no enforcement mechanisms. But Joel explains why this is still a big deal.
Also concerning to Joel was whether Taylor Swift would be able to make it to the Super Bowl considering she will be performing a concert in Tokyo the day before. Christ reassures Joel that indeed, Taylor can make it back in time.
And Chis and Joel explain the legal process of obtaining a TRO, which helps to explain why Harbaugh is still not coaching.