Episodes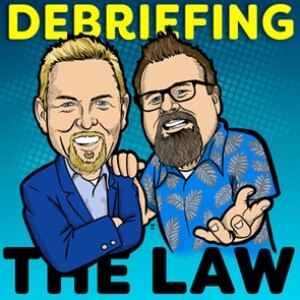 Friday Jan 15, 2021
Friday Jan 15, 2021
A lot has gone down since Joel and Mackenzie last debriefed the law. In this episode, they will cover the Capitol attacks, President Trump's second impeachment, and lawsuits from $1 to $1.3 billion. 
Joel and Mackenzie discuss the differences between the riot at the Capitol and the riots that occurred last summer. They go over Trump's controversial statements and whether they are protected under the constitution. Therefore, they discuss the merits and circumstances around Trump's impeachment. Finally, they review the arguments that came before the Supreme Court this week about whether cases can be brought forth for just $1. 
For more comedic takes on the law, follow us:
Twitter: https://twitter.com/comedianoflaw
Instagram: https://www.instagram.com/comedian_of...
Facebook:https://www.facebook.com/comedianoflaw
We offer comedic Continuing Legal Education courses: 
Our Blog: