Episodes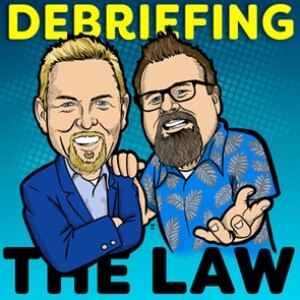 Wednesday Nov 25, 2020
Wednesday Nov 25, 2020
Election lawsuits are losing steam, Obamacare appeared before the Supreme Court, and Thanksgiving prep is well underway. Joel and Mackenzie discuss how the election lawsuits are playing out, the press conferences that have surrounded them, and the timeline going forward. Both agree that the courts will not be changing much about this election and that if major fraud existed, we would've found it by now. Additionally, this episode overs the Affordable Care Act, whether there is standing, severability, and much more! Listen for takes on the future of the election and Obamacare. 
Comedian of Law wishes you a happy & delicious Thanksgiving! If you're traveling, stay safe and healthy!
For more comedic takes on the law, follow us:
Twitter: https://twitter.com/comedianoflaw
Instagram: https://www.instagram.com/comedian_of...
Facebook:https://www.facebook.com/comedianoflaw
We offer comedic Continuing Legal Education courses: 
Our Blog: