Episodes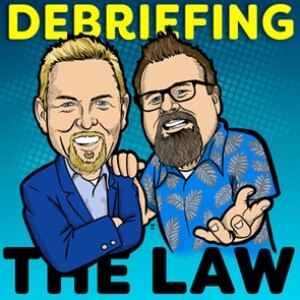 Friday Apr 08, 2022
Friday Apr 08, 2022
In today's podcast episode, Joel interviews trademark lawyer Francesca Witzburg about her career journey, intellectual property, and how the law intersects with the world of NFTs. Before jumping into the interview, Joel and Chris review NCAA's March Madness.
Joel and Francesca discuss:
- What it takes to be successful in law school & beyond
- The importance of protecting your intellectual property
- How to use NFTs for your work
- The mutually-beneficial nature and potential of blockchain technology
Lastly, Joel and Chris wrap up the podcast with a brief Courtroom Quarterback segment about the opening day of the Royal's baseball season.
You can find more information about Francesca on her website here.
Instagram: @thetrademarkattorney @decentralawyer @lawschoolmastermind
Twitter: @theTMattorney