Episodes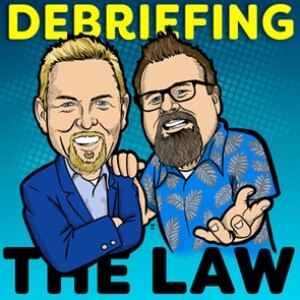 Friday Apr 09, 2021
Friday Apr 09, 2021
This episode, Joel is joined again by Amy Francis Lemanski to debrief the law this week.
It was an eventful week at the Supreme Court. Joel and Amy talk about NCAA v Alston. This case argues whether student athletes should be compensated within the NCAA. They talk about "amateurism," the education system, and what it means to neglect to pay the players the NCAA is making millions off of. They give updates on Google v. Oracle and whether Java code can be copyright protected.
Additionally, Amy updates us on her botox experience and Joel tells about car buying adventure. 
Listen to catch up on the major SCOTUS and legal news of the week!