Episodes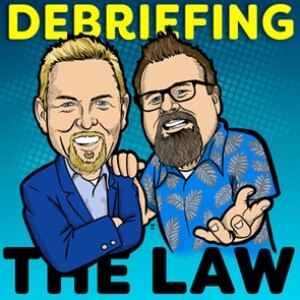 Friday Oct 13, 2023
Friday Oct 13, 2023
Trump's civil trial will take an unusual twist next week when the prosecution calls convicted perjurer Michael Cohen to the stand. Is calling a convicted liar to the stand proof positive your case is more about political theater than law?
George Santos is indicted and under ethical inquiry. Does this mean he fits right in at Congress?
KU was punished by the NCAA this week because Adidas gave a KU player some money. How ironic is it that KU is being penalized by the NCAA for violating a rule that the Supreme Court of the United States was blatantly illegal? If you defy a blatantly illegal law, shouldn't you instead get a medal of honor?
Finally, the Supreme Court is back in session. And this first case is a doozy to understand. It involves a state (South Carolina) who redrew its Congressional district lines to move certain democratic voters out of the district. These democratic voters happen to be predominately of one minority race. Is this racial gerrymandering or partisan gerrymandering?