Episodes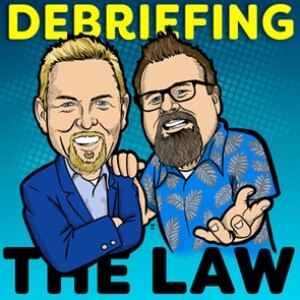 Friday Jan 07, 2022
Friday Jan 07, 2022
In this week's de-briefing the law, Joel and Chris review the Maxwell verdict and discuss why it may be in jeopardy. In this case, one juror commits perjury and fails to disclose a part of their past that was pertinent to the case. Next, they review the Elizabeth Holmes trial and her guilty verdicts. They go over the details of her charges and her potential sentencing.
The Supreme Court is hearing arguments about the vaccination mandates in the workplace. Joel and Chris talk about the politicized nature of the COVID vaccine and what the Supreme Court will be deciding on when it comes to vaccine policy. 
In Courtroom Quarterback (beginning at 52:00), Joel and Chris talk about the football bowl season. They also go over the Antonio Brown situation from last week. Lastly, they review picks.